I haven't been exactly sticking to my summer reading book list... How do I resist picking up books in the friends' apartment that we are currently staying in? How could I help from reading Go Set a Watchman when it came out? (Some people would probably say, "Quite easily," to which I respond, "Pssshhh.") What about when a friend sends a book from far, far away with the most interesting title and cover? Oh, and there are the books for my summer class in Children's Literature than I'm required to read that I didn't completely factor in.
Whatever. I'm holding my list loosely at this point. (And no, Anna Karenina probably isn't going to get read until the winter, when I can curl up on the couch on cold Saturdays and devote some time to reading it.)
Read on for my latest summer reading with short (super short this time, promise!) summaries/ideas/brilliant thoughts. (The last thing is a joke. Kind of.) Oh, and I'm linking up with Anne at modernmrsdarcy.com this month to share my current summer reading!
(And for those of you who are new to this site [maybe there are more readers than six devoted family members and friends...?], this overall count is for books read in 2015.)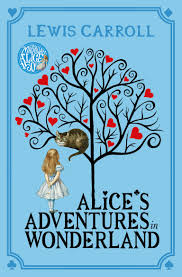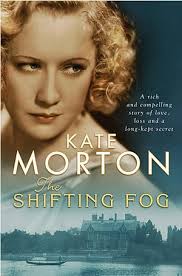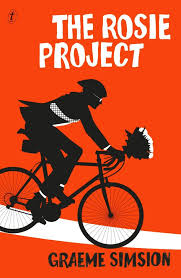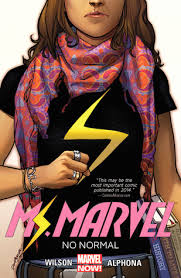 Book Thirty-Two: Go Set a Watchman by Harper Lee. This book has been hotly contested this summer since its July release. Should it have been published at all? Was its publishing against Harper Lee's true wishes? I tried to read GSAW for what it is: a piece of fiction that a disillusioned Lee wrote after moving away from home in Alabama to New York City, where she grappled with the changing times and strong presence of racism in her hometown. It's not (NOT!) a sequel to To Kill a Mockingbird, and shouldn't be read as such, since Mockingbird was written after and developed from Go Set a Watchman. I looked at it more from the perspective of how far a piece of fiction can come through the writing and editing process; writing can change drastically, oftentimes for the better. There's way too much to talk about in this small space, but I would encourage you to read it and see what you think for yourself.
Book Thirty-Three: A Good Year by Peter Mayle. I found this one on a bookshelf in the friends' apartment we're currently occupying, and hope they doesn't mind I borrowed it (!). We visited Provence in January, so this book about moving to the south of France caught my eye. It's a quick, fun read, though a bit contrived and predictable. If you can get past that, this one makes a good beach read.
Book Thirty-Four: Alice's Adventures in Wonderland by Lewis Carroll. I read this one for my History of Children's Literature class during our week studying nonsense and fantasy in children's books, and can't believe I haven't read it before! The story was familiar, but it's nice to have a sense of the whole flow of the story.
Book Thirty-Five: Fup by Jim Dodge. My dear friend Lina recently sent this one from the West coast of the U.S., as Dodge is a local author in her part of the world. I was so excited to sit down and read it! It's a delightful, laugh-out-loud tale of three unlikely characters coming together in three very different stages of life. Beautiful all around. And I can't wait to read it again!
Book Thirty-Six: American Born Chinese by Gene Luen Yang. Another book for my History of Children's Lit class, this graphic novel (a new genre for me, by the way) takes three distinct story lines that all flow together at the end. A unique story of "otherness," belonging, and helping others along the way.
Book Thirty-Seven: The Shifting Fog by Kate Morton. I'm new to Kate Morton, though I know she's a well-respected and much loved author. This was a long book, but engrossing. I'd say it's Downton Abbey meets A Handful of Dust (Evelyn Waugh), written in a flashback style. An excellent read.
Book Thirty-Eight: The Rosie Project by Graeme Simsion. Picked this up off of our new "home's" bookshelf, and loved it. I was judgemental about it for the first few pages, thinking it was likely total fluff. And then the narrator's voice made me laugh and sucked me right in. A fun, light (but not fluffy) read.
Book Thirty-Nine: Ms. Marvel: No Normal by G. Willow Wilson. Another book for my class, but this time in comic form. (Yes, reading comics for class is pretty awesome!) Again, this storyline touches on what it feels like to be "other" (the main character Kamala Khan is Muslim and has a strict but very loving family) all while trying to fit in and still remain her sense of self.
Currently reading: Wives and Daughters by Elizabeth Gaskell. I think I'll finish by the end of the month--this one is taking longer for me to read than I'd hoped, but that's OK. I want to enjoy the story without rushing too much. Also reading A Sense of the World: How a Blind Man Became History's Greatest Traveller by Jason Roberts. Not the most engrossing read yet, so we'll see whether or not I stick with it.
Happy reading, and happy weekend!